Seattle Judge Orders Media to Share Unpublished Protest Photos with Police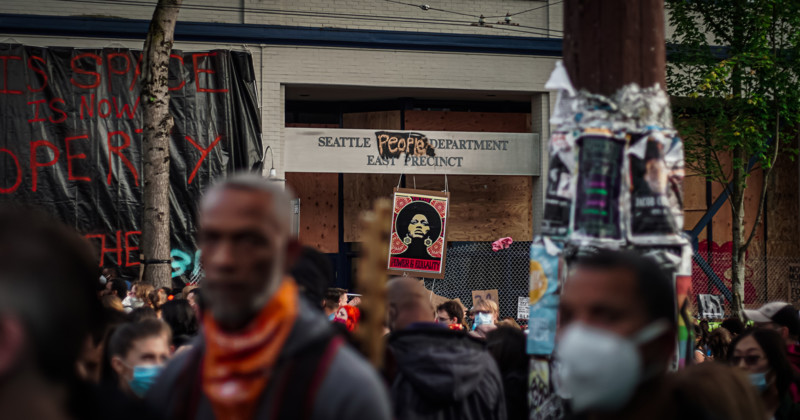 In a controversial ruling that has sparked criticism from photojournalists across the US, a judge in Seattle has ruled that the local news media must hand over unpublished protest photos to the police, who will use them in an ongoing investigation into the destruction of several police vehicles on May 30th.
The legal battle was sparked by a subpoena from the Seattle Police Department, which demanded local news outlets like The Seattle Times hand over its photos and videos from a racial justice protest on May 30th. The protest in question turned violent, and police are seeking evidence to use against vandals who set five police cars on fire, heavily damaged one more, and stole at least two loaded weapons.
According to The Seattle Times, a Washington State shield law protects journalists from sharing unpublished materials with law enforcement in most cases, and local news outlets challenged the subpoena on these grounds. However on Thursday, King County Superior Court Judge Nelson Lee ultimately sided with the Police, ruling that the subpoena is enforceable, though he set several limitations on how they could use the unpublished materials.
Specifically, the judge said that law enforcement may only use those images to identify the vandals involved in the arson and theft. The photos and video may not be used to identify perpetrators of any lesser crimes, and if it is, that evidence will be ruled "illegally obtained." The Seattle Times is also reporting that law enforcement may only access information found on "professional" camera equipment—so photojournalists' smartphones are off limits.
You can read the full subpoena in question below:
PetaPixel also obtained the minutes from the King County Superior Court hearing containing the judge's ruling, which you can read below:
"In an era where there are cameras on nearly every corner and in every pocket in America, it strains belief that police cannot get the evidence that they need elsewhere. This is exactly what state shield laws are meant to protect against," reads the statement on the NPPA website. "This ruling unnecessarily pits the free press against the public they report for, and forces them — against their will — to aid the government they are obligated to hold accountable through their reporting."
The media companies in question—including TV stations TV stations KIRO 7, KING 5, KOMO 4 and KCPQ 13, and the Seattle Times newspaper—may still choose to appeal the ruling before handing over the material in question. As of this writing, a hearing is scheduled for July 30th to "further discuss logistics of the exchange of video/photo footage."