New Video Shows An LAPD Officer Shooting A Protester Directly In The Groin With A Foam Projectile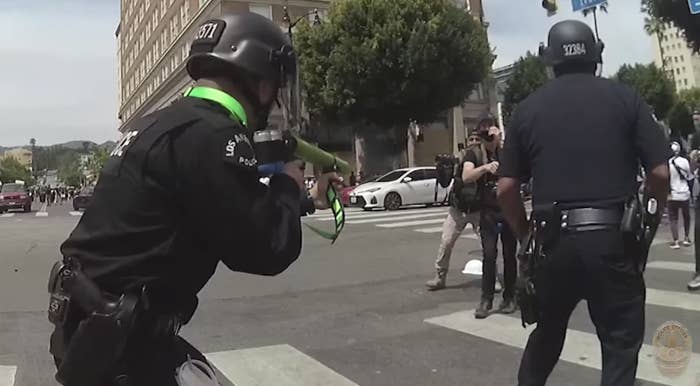 The Los Angeles Police Department on Friday released a body camera video showing a Los Angeles police officer shoot a protester in the groin with a less-lethal device during a protest against police brutality in June.
The protester, 28-year-old Ben Montemayor, previously told the Los Angeles Times that he suffered serious injuries to his testicles after being shot with the foam projectile. In an Instagram post on June 7, Montemayor said that he had to have emergency surgery or risk losing his right testicle entirely.